How to download the HRP SVN with TortoiseSVN Guide
Jump to navigation
Jump to search
Downloading the Subversion Repository
Download TortoiseSVN from here: http://tortoisesvn.net/downloads
Install it. Restart your computer if asked.
Make a new folder in your EDuke32 directory. For example, C:\Games\Duke Nukem 3D\HRP. Right click on the new folder and click "SVN Checkout..."
Enter "http://svn.eduke32.com/polymer_hrp" as the URL and leave the other options as is and click "OK".
NOTE: For svn.eduke32.com links, if you intend to commit to the SVN and you have an account, use HTTPS, but if you are going to anonymously download the data, use HTTP.
See the Other Duke Nukem-related SVN links section to check out a repository other than the HRP.
You may encounter the following message. If so, click "Accept permanently".
NOTE 2: If downloading you may get a connection error, you can continue the download process from where it stopped, if you just right click again on your HRP download folder and click on "SVN Update".

Using the HRP SVN with EDuke32
All you need to do once it has finished exporting is to launch "eduke32.exe" and make sure that the HRP folder we checked out is shown in the "Custom game content directory:" drop down box. If it isn't then select it and hit "Start".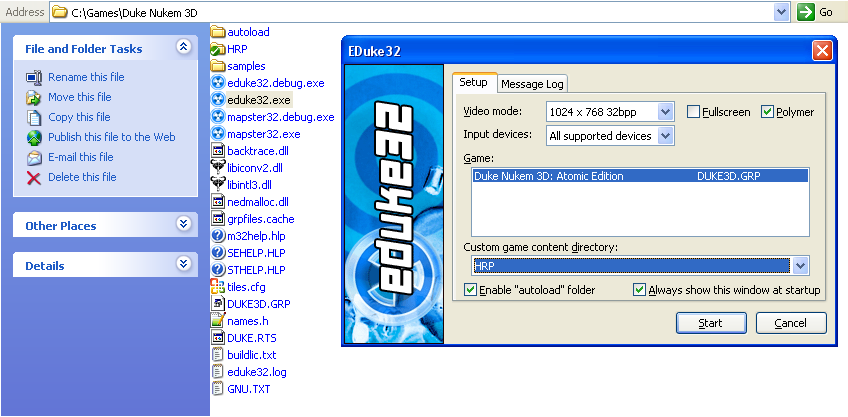 Updating your copy of the HRP is even easier. To update the repository, simply right-click your SVN folder and click "SVN Update". Any updates available will be downloaded.